Dota 2 Esports Betting In 2023
Esports may be large as a genre, but it's so popular today specifically because of intense, fast-paced games like Dota 2. Not only is Dota 2 an internationally popular game for regular gamers, but it has built up an impressive prize pool in recent years, offering over $18 million in prizes.
Throughout this article at Esports Betting Sites, you're going to learn about the game itself and how to actually bet on the game.
After learning a little about the Dota 2 world, we will walk you through some of the basic betting principles, including different types of bets, different tournaments, and other better-friendly aspects that you will need to know before betting on the game.
Where To Bet On Dota2 – Top Esports Betting Sites Offering Real Money Betting For Dota2
Inside the World of Dota 2 Gameplay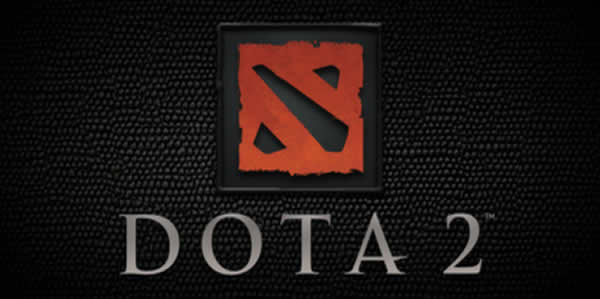 Dota 2 actually started as a download mod for Warcraft III: via the Defense of the Ancients and The Frozen Throne mod. Dota 2 is actually the standalone sequel, which serves as a massive multiplayer online battle arena game, played across a slew of servers on Windows, Linux and OS X.
The game is actually played by pitting two teams of five players against one another. The objective is to occupy and keep safe a certain stronghold on a map. If you lose that stronghold, whether all your players die or you get overrun, you lose the game.
In the defense of these strongholds, players are in a building called an "Ancient," and the object is to destroy said building for the automatic win. The players' avatars are known as heroes, and each one can level up and collect gold, weapons, and other items to make them more fierce.
With the team-style gameplay, and a lot of different ways to fight and perform combat maneuvers, Dota 2 almost instantly shot up the charts as a game that nearly everyone Warcraft player flocked to. It wasn't long before it became a big hit in the betting world as well.
Betting Real Money on Dota 2
Of course, playing the game and betting real money on the game are different things entirely. You don't have to play games at all to bet, technically speaking, and can instead operate a fantasy-style system whereby you're betting on teams and a points system to win money. Here are a few types of bets you can find with a game like Dota 2.
Flat Winner Bets
With this type of bet, which you can place at sportsbook offering Esports options, you're simply betting on which team you feel will win.
Line-Based Bets
Again, as a sportsbook-type bet, this is where you're betting on a handicapped match: A points spread, an over-under for frags or time, etc, and other means. A good example here for Dota 2 would be team X facing off against team Y, and the line is that team X is favored to win 2-0. You may want to bet that the other team covers and wins one, or that X does dominate. It depends on the situation, but this is a type of bet allowed.
A Double Bet
Known technically as a double chance, this is where, for instance, you find an outcome listed that you think is improbable. So, instead of betting on that specifically, you instead bet on other teams with double the chance to win. You can bet for draws, or bet that there won't be a draw. This helps to minimize risk involved.
Final Score
This is where you bet on the exact score of the match. Yes, a little more risky, but still an example of another type of bet you're allowed to make. Gambers in the proverbial "know" typically take these bets, as they pay out rather well.
A Map Winner
Dota 2 is played over a range of different maps and thus different "Ancients" that need defending. One type of bet you can make is specifically betting on which team you feel will win on a certain map. Example: If in your research you find that team X dominates on a certain map, then you have a good stat to use to help you win money.
Minimum Wins
This is a type of bet where you can place money on a team winning at least one map. Even if they don't win the entire tournament, or even the leg of their tournament, you can still bet on whether or not team X (et al) will win on at least a single map.
Tournaments Features Dota 2
You'd be hard-pressed to find any popular Esport operating on a schedule, like you would an NFL team or NBA squad. You know when those matches are played via a season and a set date for playoffs. For Esports, everything's more up in the air, save huge international tournaments. Even still, these tournaments are not set in stone and can fluctuate and may be over before you even realize they're happening.
Here are a few of the top tournaments around where Dota 2 is played:
• The International Tournament – this has a prize pool of $18 million and typically happens in the last week of July
• The Dota 2 Asia Championships – this tournament offers up $3 million in prize money and is held through the first week of January through the first of February
• The World Cyber Arena – although only a prize pool of $500k, this is a very prestigious tournament and is typically played for two weeks starting the first week of December
Dota 2 is played all around the world, so keep your eyes peeled for tournaments. Also stay up to date with Esports Betting Sites, as we'll deliver to you information about sportsbooks where you can find games like Dota 2 to bet on.
If you are ready to move forward with real money play, check out our esports betting site reviews.
Other Esports Games To Bet On In 2023